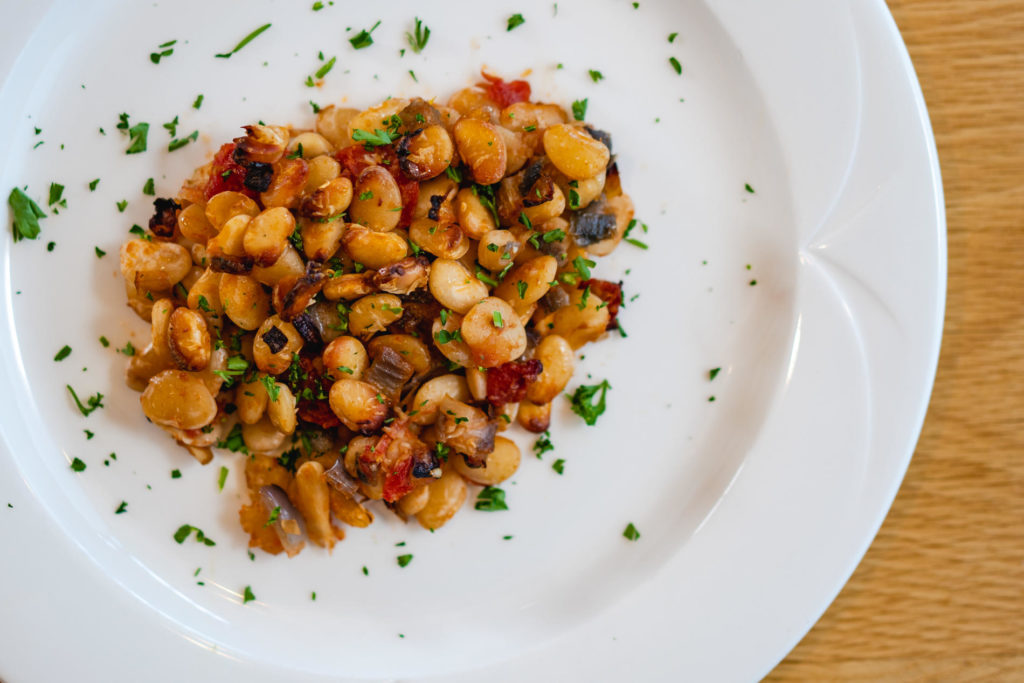 Baked Bean and Tomato Casserole
This Baked Bean and Tomato Casserole transforms ingredients like canned tomatoes and beans into a hot dinner perfect for any night of the week. Not to mention, it takes just 30 minutes to prepare and is great for leftovers.
50 minutes
8 Servings
Ingredients
3 tbsp oil (olive, canola, vegetable, etc)
1 cup diced yellow onion
1 tbsp minced garlic or garlic powder
1 ½ cup diced canned tomatoes
1 tsp salt
1 tsp black pepper
1 ¼ cup lima beans (or any beans you have on hand)
¼ cup parsley
PREPARATION
Heat oil in a stovetop pot or pan.

Add onions and garlic. Saute until onions are tender (about 10 minutes).

Add tomatoes with their juice, salt, and pepper. Continue to simmer until sauce begins to thicken (about 10 minutes).

Add beans and continue to cook for an additional 10 minutes.

Add chopped parsley.

Pour into a baking pan.

Bake at 325 for about 20 minutes, or until bubbly and slightly crispy on top.