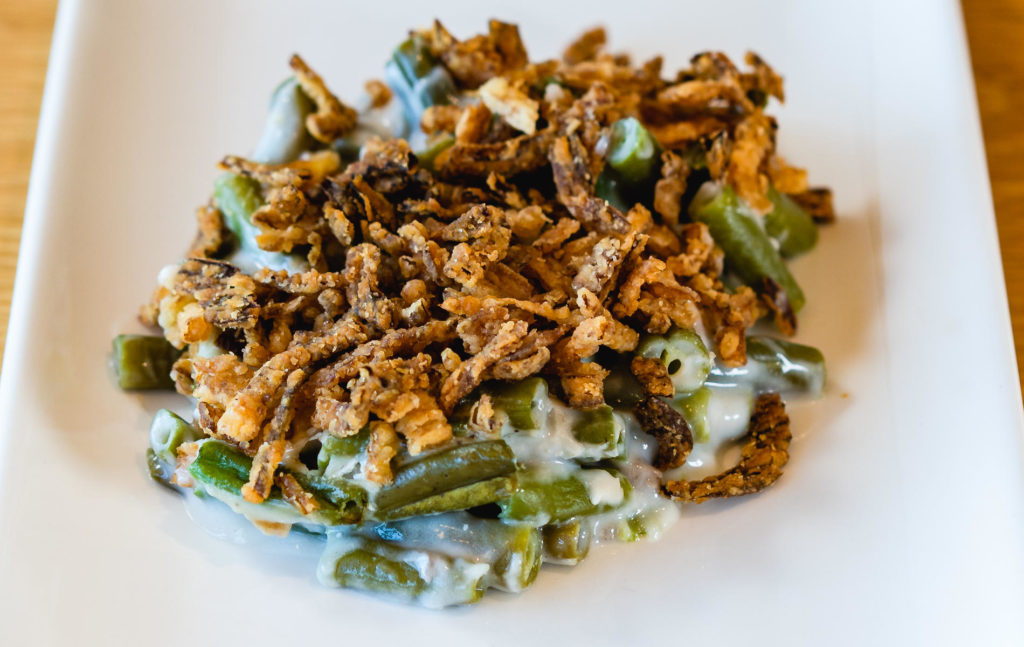 Classic Green Bean Casserole
This Classic Green Bean Casserole is perfect as an everyday favorite or for special occasions. And because it uses ingredients you might already have on hand, it's great when you need to throw something together in a pinch.
55 minutes
8 Servings
Ingredients
2 ¾ cup green beans (frozen or canned)
1 cup cream of mushroom soup (canned)
1 tsp salt
1 tsp pepper
¾ cup French fried onions (can substitute cracker crumbs, bread crumbs, crushed croutons, or crushed potato chips)
PREPARATION
Preheat oven to 300 F.

Thaw green beans if using frozen. Heat soup.

Rinse beans with hot water. Drain beans, and set aside.

Combine undiluted soup and seasonings together in a pot. Heat on stove to boil.

Mix green beans and soup mixture.

Add mixture to a greased baking pan.

Top with French fried onions (or substitute topping)

Cover with aluminum foil. Bake at 300 F for 30-45 minutes.