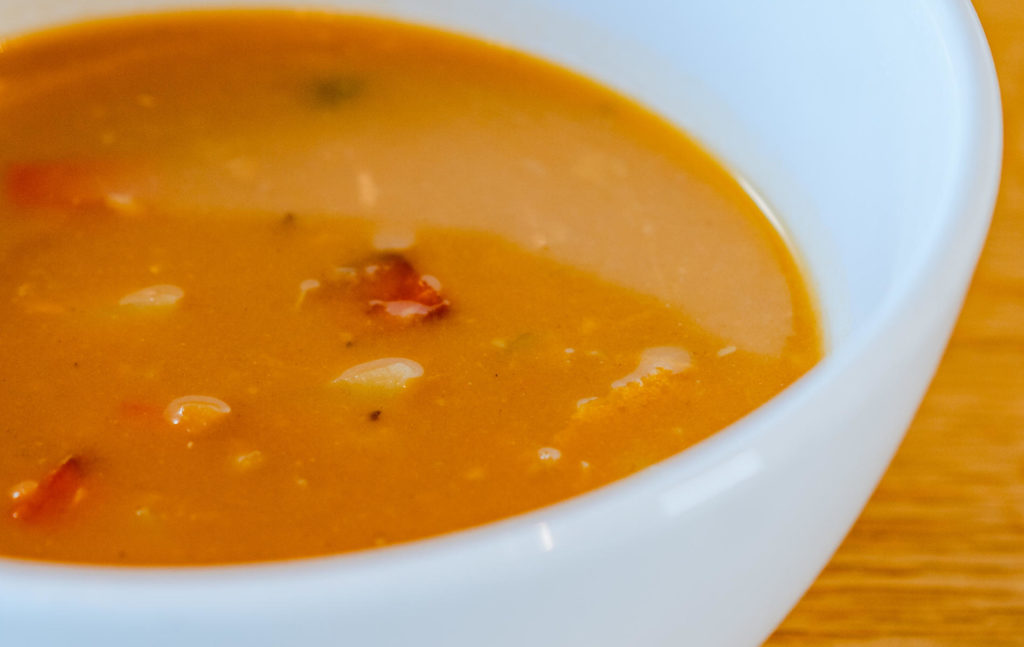 The lentils—packed with protein and full of flavor—are the real stars here. And because it's not easy to find Lentil Soup in the canned aisle at the grocery store, this special recipe is a great option for cooking at home.
90 minutes
12 Servings
Ingredients
1 ½ cup dried red lentils
4 tbsp oil (olive, canola, vegetable, etc)
¾ cup diced yellow onion
½ cup diced carrots
½ tbsp minced garlic
⅓ cup diced potatoes
11 cups water
1 tsp garlic powder
¼ cup vegetable broth
1 tsp black pepper
1 tsp salt
1 tsp cumin
¼ cup all purpose flour
PREPARATION
Rinse and drain lentils.

In oil, saute onions, carrots, and garlic until onions are transparent. Add flour and cook for 5 minutes.

In cooking pot, combine lentils, vegetables, water, potatoes, garlic powder, broth, black pepper, salt and cumin. Bring to a boil and cut back heat. Simmer until lentils are very soft, about 1 to 1.5 hours.

Puree half of the mixture with a blender or food processor, if desired. Add back to soup.