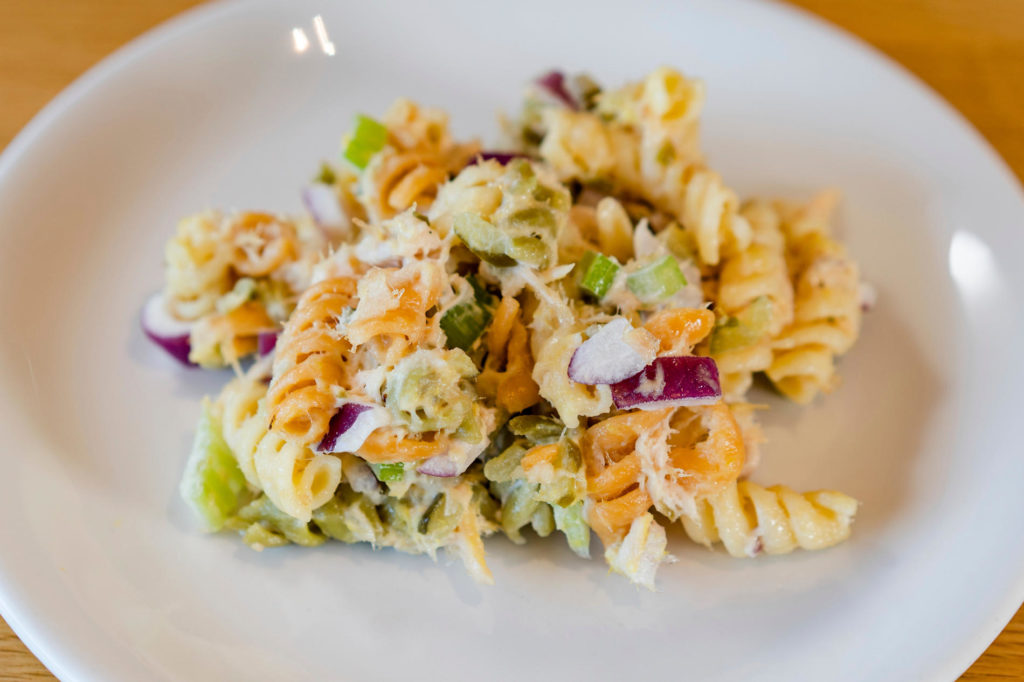 Macaroni Pasta Salad with Tuna
The lentils—packed with protein and full of flavor—are the real stars here. And because it's not easy to find Lentil Soup in the canned aisle at the grocery store, this special recipe is a great option for cooking at home.
20 minutes
8 Servings
Ingredients
1 ¼ cups macaroni shell pasta (or any pasta)
5 ¼ cups water to cook pasta
2 to 3 hard boiled eggs, depending on preference
1 cup diced celery
2 tbsp diced onions
1 tsp salt
1 tsp pepper
¼ cup relish
½ cup canned tuna, drained
⅔ cup mayonnaise
PREPARATION
Boil water in a pot. Add macaroni, boil until cooked (around 8-10 minutes). Drain, rinse, and cool.

Mix all ingredients except for mayonnaise. Toss lightly.

Mix in mayonnaise. Chill until ready to serve.