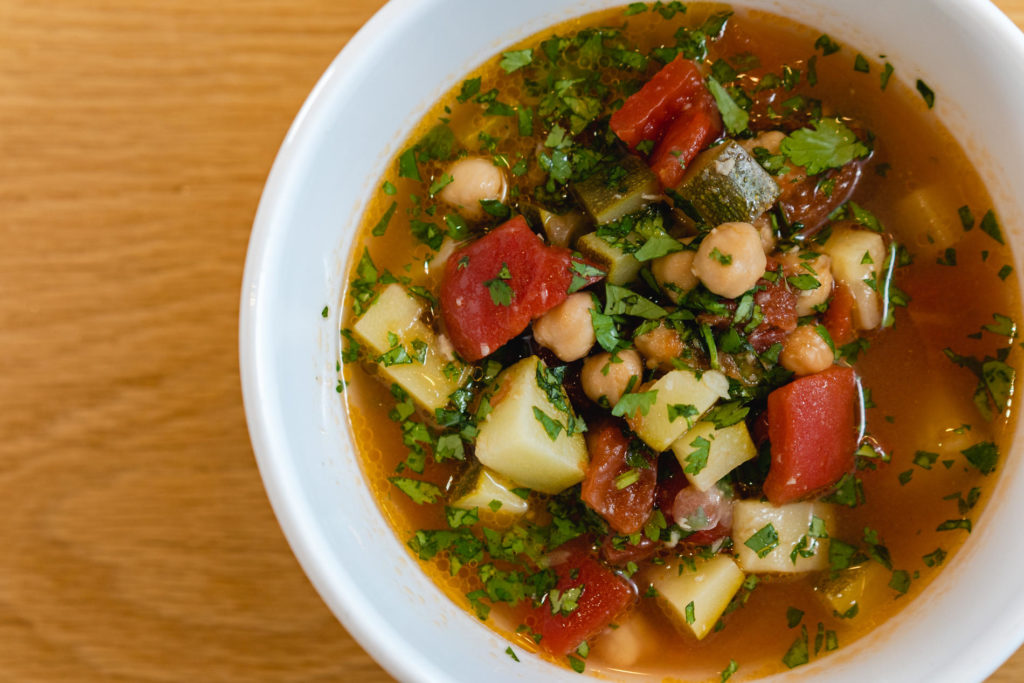 Tomato and Garbanzo Bean Stew
This Tomato and Garbanzo Bean Stew is the perfect medley of fresh ingredients paired with canned tomatoes and beans. And even though it takes just 30 minutes to prepare, you'll find delicious flavor packed in every bite.
25 minutes
8 Servings
Ingredients
1 tbsp oil (olive, canola, vegetable, etc)
1 tbsp minced garlic or garlic powder
1 ½ cups chopped zucchini (or any other vegetable)
1 ¾ cups canned garbanzo beans, drained
¾ cup diced canned tomatoes, with juice
1 tsp salt
1 tsp pepper
1 tbsp lime juice
2 tbsp water
2 tbsp cilantro (OK to omit)
PREPARATION
Place oil in a pot, heat, and add garlic if using minced garlic (do not add if garlic powder). Cook minced garlic until fragrant, about 2 minutes. Do not burn.

Add the zucchini or other vegetables, and continue to cook for 1-2 minutes. If using garlic powder, add it here.

Add the drained garbanzo beans, diced tomatoes with juice, salt, pepper, and cook for 3-4 minutes.

Add lime juice. If too thick, add water.

Add chopped cilantro if using.